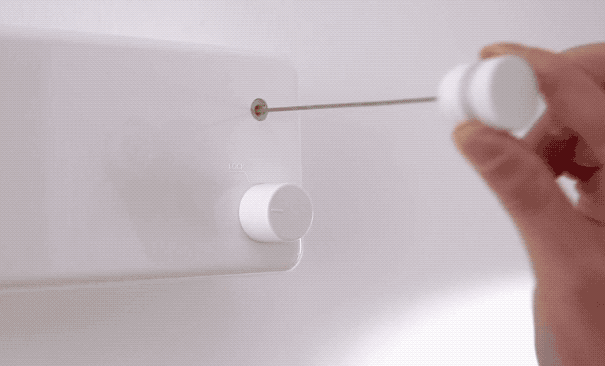 Dry your wet clothes outdoor with this convenient Wall Mounted Stretch Clothesline! Place this drying rack on a deck, patio, or even inside your laundry room. Simply retract the clothesline after drying for storage and space-saving. A laundry wire just when you need it!
It can be used in the Bathroom, Laundry Room Room, Balcony, etc. Easily mounted on any hard surface or wall, the line space can extend to an incredible 13 feet.
It can be installed on Tile, Board, Metal Surface, Ceramic, Non-paint walls, flat-smooth surface.
Save on energy costs while protecting the environment and increasing the life of your clothes with this versatile clothesline.
The sturdy clothesline is wall-mounted, made of heavy-duty aluminum and resin, perfect use indoors or outdoors. Individual spools control line tension and eliminate tangle. Perfect for use in the laundry room, bathroom, or balcony.
FEATURES
Retractable: Easily expand or retract the stainless steel line to save space.

Space Saving: Easily store in any corner of your closet, laundry room, or patio.

Durable & Rustproof: Retractable bold stainless steel string prevents corrosion from daily use.

Minimal Design: No one will notice it's a clothing line! Widely use for hanging clothes and towels indoor or outdoor.
PRODUCT SPECIFICATION
Material: ABS

Weight: 500g

Clothes Line Length: 4.1m
PACKAGE INCLUDES
1×Retractable Clothesline
1×Mounting Accessories
1×User Guide