Miss playing the classics?
Let's get nostalgic. Remember those classic arcade games? Introducing The RetroCase! It's quite literally a phone case with a built-in retro gaming console!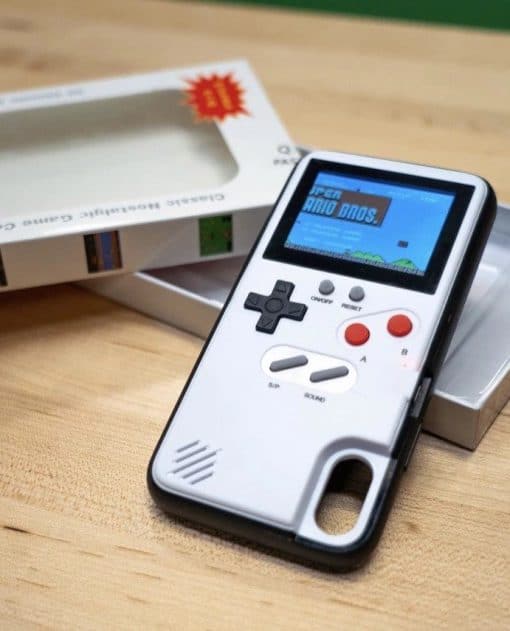 Case Options:
We offer a color RetroCase in 4 unique colors. It has 36 games retro classics! (See the full listing on the image below).
Featuring:
36+ retro arcade video games (see list below)
Color Display Screen
A fully rechargeable battery (through micro-USB)
Built-in speaker system
Responsive control buttons
Silicon Protective Bumpers
Shock-proof and dust resistant
Up to 5 hours battery life
Just when you thought your phone couldn't be more addictive…
Play yours today and join the over 5,000+ happy customers list!
Compatible iPhone Models: iPhone 11, 11 Pro, Pro Max, iPhone X, Iphone XR, iPhone 6 Plus, iPhone 6, iPhone XS, iPhone 6s, iPhone XS MAX, iPhone 7, iPhone 7 Plus, iPhone 8, iPhone 6s plus, iPhone 8 Plus
Orla from London, Melissa from Saint Joseph & 1 other bought this item recently.